Congregation of Nihilists
Pastel on 3 sheets of black paper that each measure 19.75 inches across. The piece depicts 6 men witnessing a divine event beyond comprehension, and are reacting with large emotion. These men are nihilists, skeptical of what they are witnessing. When confronted with what seems to be the end, their lack of belief and rejection of meaning is tested leaving them still relatively unsure and defensive. They have found some comfort within their own group. To reinforce these themes, I have used no colour, given a lack of defining facial features, and used a rough texture. The conflict between the subjects' fear of death and nihilistic viewpoint is mirrored in the contrast of lighting.
Click image to zoom.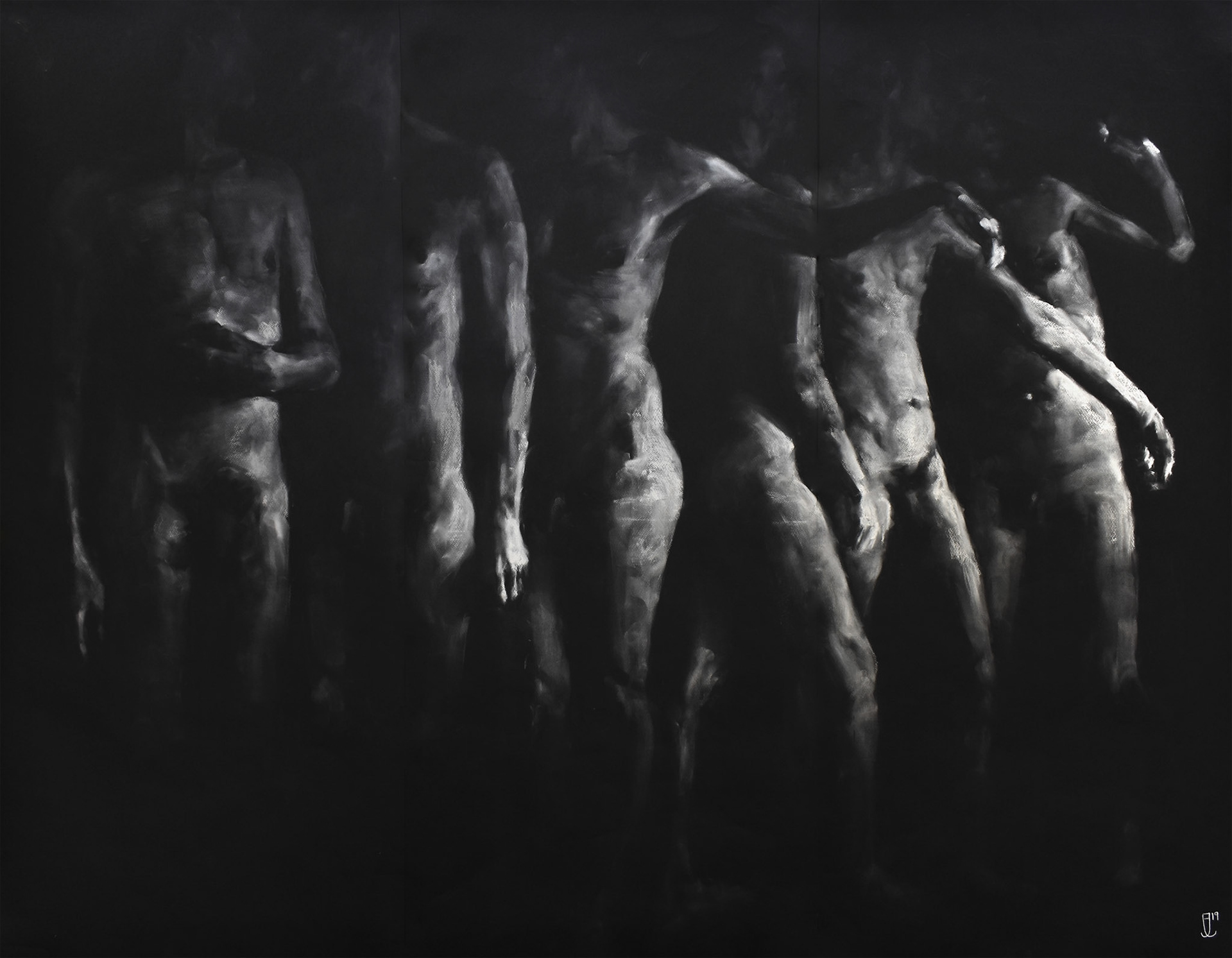 Congregation of Nihilists